Dental anxiety is times multifactorial. At Lake Forest Dental Associates, we know that to better treat you, we must take our time to understand the origin of your dental anxiety. In understanding the cause of your dental fear, we can slowly build your trust in the comfort and improvement of modern-day dentistry.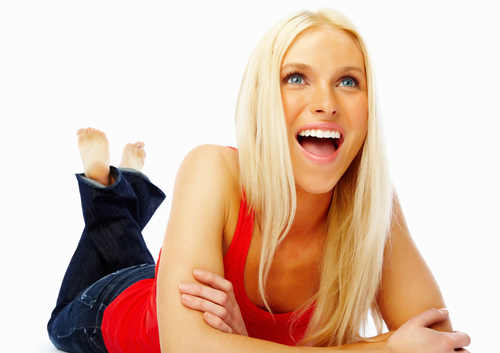 Anxiety? We can help with that!
Nervous? You are not alone! It is estimated that nearly 36% of the population has dental anxiety or a dental phobia. Do not worry! We are here to make all the fear go away. Beyond offering local anesthetic, or Novocaine, our office currently administers both Nitrous Oxide and Oral Sedation. Each type of sedation has its benefits and disadvantages. Your doctor will talk to you about what type of sedation will work best for your dental anxiety.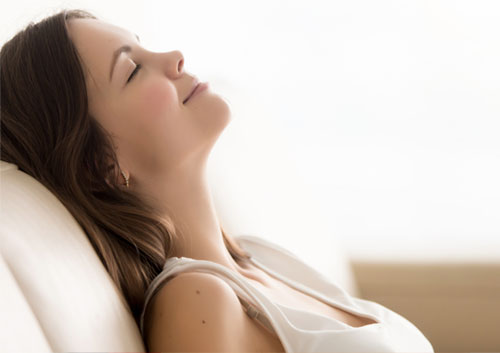 Time to Relax
It's okay to be nervous. That's why we do our best to help patients enjoy a relaxed and calming experience when visiting our office. To help, we offer weighted blankets or normal blankets, have amazon Alexa devices in each room allowing patients their own music choices, offer dark sunglasses, and have the most calming doctors. Our goal? We want your dental visit to be the best, most productive and positive experience possible.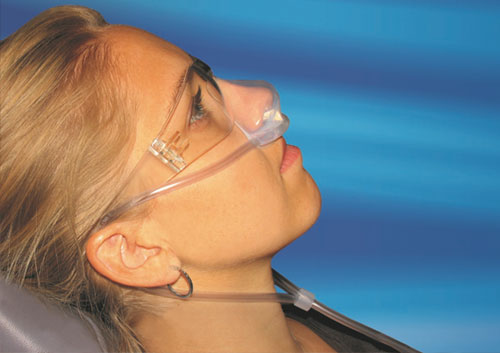 Laughing Gas or Nitrous Oxide
Nitrous oxide, or laughing gas, is the most frequently used method for easing mild to moderate anxiety. Administered through a small mask that fits over your nose, it is an effective way to reduce anxiety and make the appointment go by faster. As the gas begins to take effect, you will relax and feel more comfortable in the dental chair. You will still be awake and able to communicate with the dentist but in a much more comfortable state of mind. Nitrous Oxide is titratable and therefore we can adjust the concentration of it to your comfort.
At the end of your appointment, you'll resume breathing regular oxygen, and all the effects of nitrous oxide will disappear. You can resume your normal activities immediately.
Because we want to ensure that all patients have the most calming experience, we provide nitrous oxide at minimal cost.
We use the safest method available for delivering nitrous oxide. We use a single-use disposable Silhouette Nitrous Oxide Nasal Mask which simplifies infection control and improves safety.
Click here to visit the ADA's website learn more about Nitrous Oxide.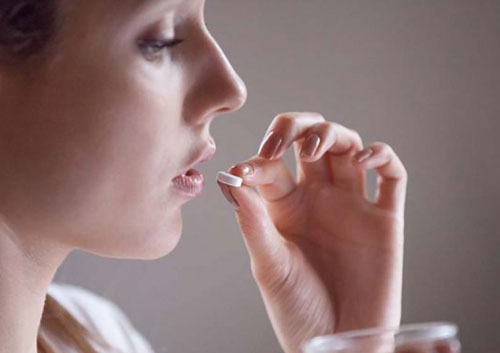 Oral Sedation
Our office offers minimal oral sedation for patients who desire a deeper level of sedation than Nitrous Oxide. Oral sedation is a minimally depressed level of consciousness, produced by a pharmacological method (pill), that retains the patient's ability to independently and continuously maintain an airway and respond normally to tactile stimulation and verbal command. When you come to the office for your exam the doctor will go over your medical history and make sure oral sedation is the right choice for you. If oral sedation is advised for you, medication will be prescribed for you to bring with you the day of your appointment. The doctor will then take your vital signs and administer the oral sedation. You will then have your treatment completed with little memory of all the clicking, popping, and buzzing that took place, with your vitals being monitored the entire time. A driver will be required to take you home where it is advised you relax the rest of the day.
Both Drs. Razdolsky and Tincher are trained through receipt of Oral Sedation Continuing Education to better afford their patients a stress-free, relaxing and more comfortable dental visit.