Meet the Lake Forest Dental Associates Team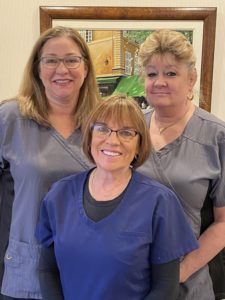 We recognize that all our patients are unique and deserve to receive dental care that reflects their individual needs. Our experienced and talented dental team is committed to working with patients and their families to create a comfortable, stress-free, and rewarding dental experience every time they visit our practice. We are pleased to welcome you and your family to our practice and look forward to working with you.
Lake Forest Dental Associates is your experienced Lake Forest, IL dental office. Call our office today to schedule your first appointment!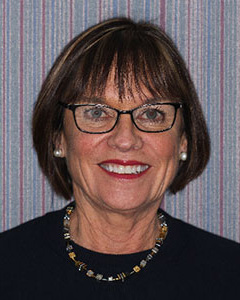 Patti
Dental Hygienist
Patti's job entails more than just cleaning teeth; she instructs patients on home-care techniques, provides education on the importance of good oral health as it relates to the rest of the body, and recommends products that can help patients achieve optimal results. She strives to make each dental visit a pleasant experience and reduce any fears or phobias a patient may have. Patti began working with LFDA in 1988. She says it has been a wonderful career full of wonderful people, and the interactions she enjoys with patients mean the world to her. For her, the most rewarding part of working at LFDA is the quality of care every staff member is committed to giving our patients and how everyone works as a team to achieve this.
Family is very important to Patti. She has two grown sons, two wonderful daughters-in-law, and beautiful grand children who can brighten any day. In her spare time, Patti also likes to golf but has yet to master the game!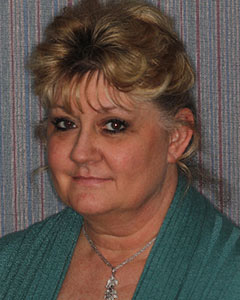 Wendy
Dental Hygienist
As a hygienist, Wendy provides thorough health diagnostics, quality cleanings, and up-to-date patient education to ensure the best oral health for our patients. In addition, she is an advocate for the patient- acting as liaison to communicate the patients' needs to the doctors. Her favorite part of the job is being able to integrate dental health as a front-line strategy for overall systemic health. She believes that for patients to effectively incorporate dental hygiene practices into their daily routines, they must first understand why these practices are important as well as how they impact and benefit their lives.
Wendy is a proud mother of three beautiful children, Alyssa, Jenna, and Tristan, who she says inspire her everyday through their intelligence, kindness, and sense of fun. She also has two black cats, Bret and Stanley. Wendy enjoys reading, dining out and gatherings with friends and family, cooking, long outdoor walks, and sleeping in late on weekends!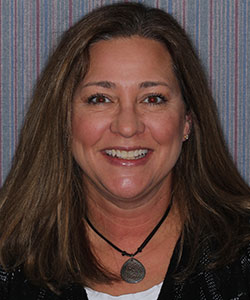 Beth
Dental Hygienist
Beth considers herself a coach and cheerleader for her patients – teaching and encouraging them to practice healthy oral habits so they may achieve a lifetime of great oral health. Her favorite thing is to build strong and trusting relationships with patients, and she loves helping make a positive difference in their lives.
Beth and her husband have been married since 2004, have a nine-year-old daughter and an 11-year-old dog. Together they like going for long hikes and camping when the weather is nice.
Our Administrative Assistants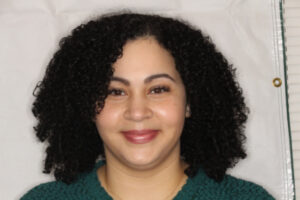 Toni
Financial Coordinator
Patients can find Toni in the front of the office ready and happy to assist with their needs. Toni joined the LFDA team in 2017, but she has been in the Dental field since 2007 – first as a Dental Assistant, then Patient Service Rep Trainer and an Office Manager. Tony's favorite part of this position is building trust, comfort, and professional relationships with patients and team members through clear communication and excellence.
Outside of the office, Toni enjoys time with her teenage son, adorable cat, shopping, as well as restoring consignment pieces and antiques.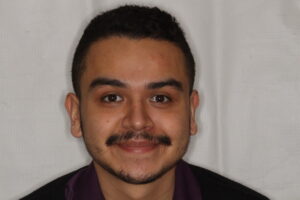 Robert
Treatment Coordinator  
Whether it be a simple filling, or a complete smile makeover, Rob is eager to assist patients in the breakdown of financial details required for treatment. He also ensures scheduling patient appointments are as easy possible. Rob has been with LFDA since 2017, originally as a dental assistant, and now as a treatment coordinator. Rob's clinical experience helps to answer patients most compelling questions about treatment.
In his free time, Rob enjoys weightlifting, eating sushi, playing video games, and trading stocks.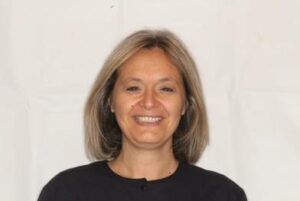 Jadranka
A clinical dental assistant, Jadranka helps care for all our patient's needs, while juggling our doctors needs at the same time. She makes it her goal to help you put a smile on your face.
Besides being at work, Jadranka loves spending time with her family. She has been happily married for 23 years and has two sons. She loves watching her youngest play soccer, and if you don't find her on the soccer field or at the office, she is most likely baking.